Professional brooms for warehouses and industrial environments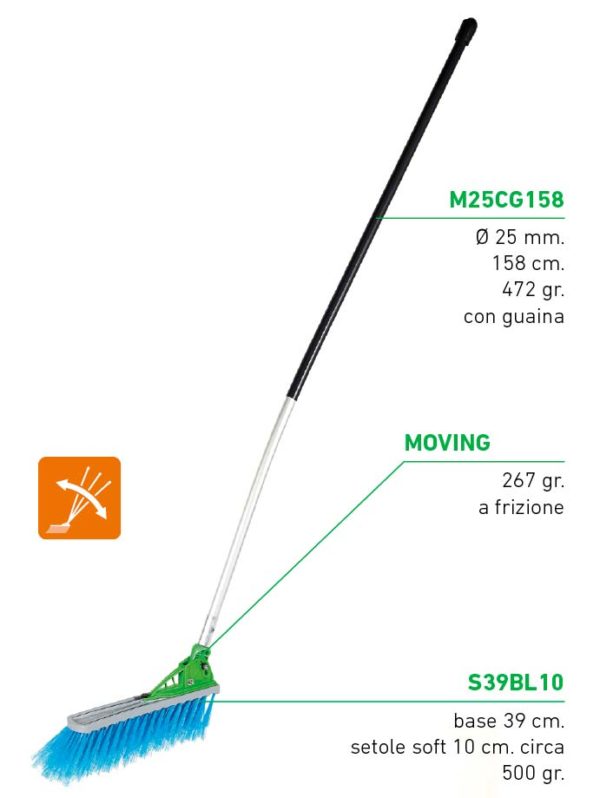 INDOOR brooms
Equipped with an adjustable friction attachment
The INDOOR broom was created to clean the large interior spaces of warehouses, laboratories, workshops, processing departments and restaurants.
The filaments of the sweepers are of a quality never applied to brooms and therefore the duration and elasticity are unsurpassed.
With the aid of the MOVING friction coupling, angles and depths can be reached without the operator having to bend.
There are 3 types of sweepers with bristles of different hardness. It starts with a SOFT version for smooth floors and light waste, to arrive at the STRONG version with more aggressive bristles, suitable for heavy waste and in the presence of rough floors.