Lightweight dustpan in plastic and aluminum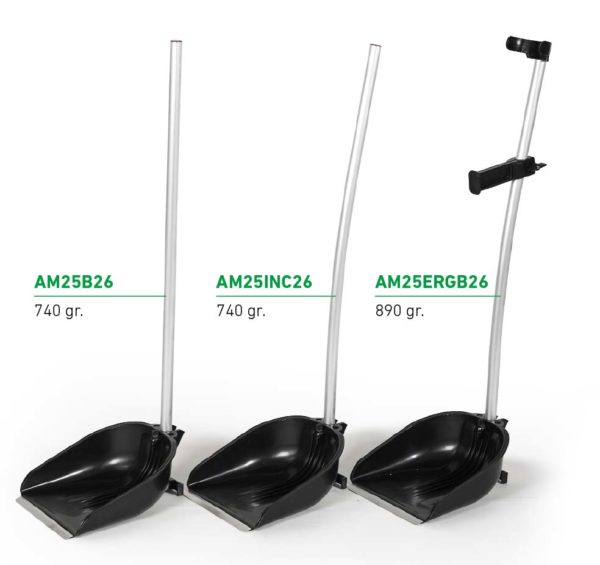 Cod. AM25B26 – 740 gr. Simple dustpan with straight handle
Cod. AM25INC26 – 740 gr. Simple dustpan with curved handle
Cod. AM25ERGB26 – 890 gr. Simple dustpan with ergonomic handle, adjustable in height
The dustpan can be simple, with a straight handle, or more functional with the ergonomic height-adjustable handle.
The ergonomic handle allows you to empty waste effortlessly with one hand by turning the wrist.
Containers to lift the garbage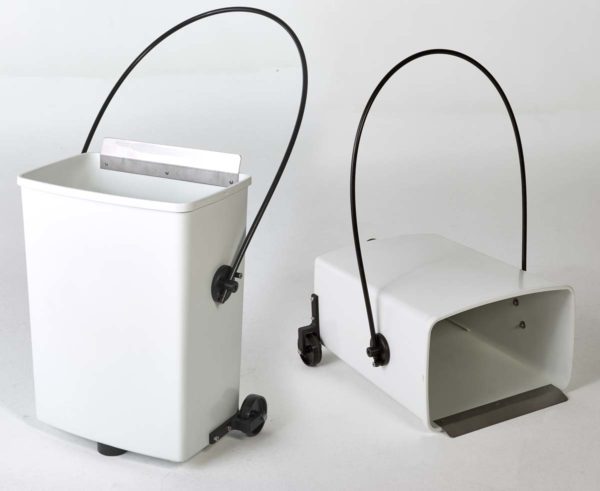 Containers to lift the garbage
Cod. AT2CR/A – 2440 gr.
By reclining the container on the ground, the garbage can be pushed into the container. Once raised, it can also be carried on the shoulder using the large flexible handle.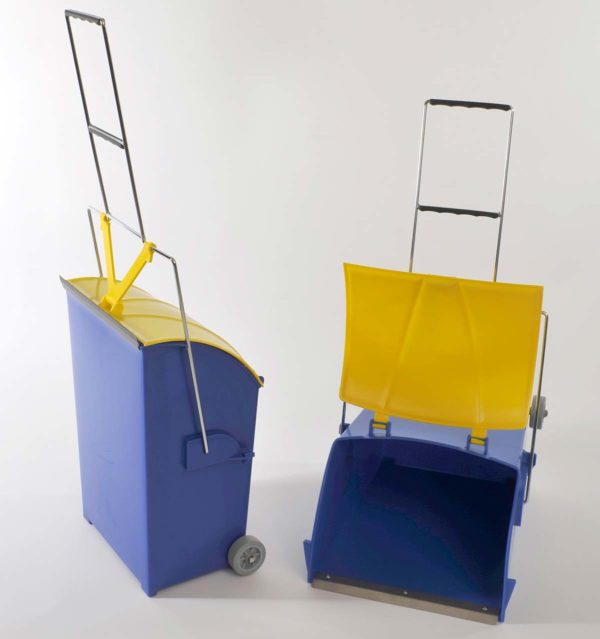 Contenitori per sollevare la spazzatura con sportello.
Merluzzo. AZ2CR – 1780 gr.
Merluzzo. AZ2CRB26 -1830 gr. con rinforzo metallico in apertura
Inclinando il contenitore a terra, la spazzatura può essere spinta nel contenitore. Più piccolo del precedente ma più leggero e portatile.